I absolutely love having my Christmas decorations up! This year I had a bigger house so I decided to put up two trees! I was so thankful for my cousin Breanna for helping put up my decorations. She has been helping me for the past several years and she has a great eye for detail. I was also thankful for my daughter Camryn. She did help a lot. She also wanted to put most of the decorations in her room. We had to do some compromising but in the end it all came together nicely.
Camryn was really enjoying this snow day after decorating!

This white tree was given to me from my cousin Tia. Camryn decided to decorate it with candy themed ornaments. It was darling! I added deco mesh in turquoise, pink, and purple to hide the sparse branches. I put tons of sprigs of different colors at the top that look like it is bursting from the top. I adore this tree and get so many compliments on it. :) Most of the decorations came from Wal-Mart.
I painted this table myself over Summer break. A good bit of my decorations are ones handed down to me from family. The blue and white snow scene that lights up was my Grandma Lucille's. She made it in ceramics class. I will always cherish it. I miss her and my Papaw Herman every day. The holidays are especially hard. Most of my Christmas memories included them.
This is another table I painted and added a furniture applique to last summer. I just added a couple glittery white trees that I purchased at a yard sale to it. I also added a jingle bell garland that has the same colors that are on the white tree with the candy themed ornaments. When people come through the front door of my home, this is the first thing they see.
I've had these gingers for a long time. I got them at a Chinese gift exchange party. I love playing that game. The "D" in the background is from Hobby Lobby.
These little food themed people are all over my kitchen. They add a little Christmas touch and are so cutesy!


I had to add a pic of the new curtains in my kitchen. My Mod made them for me. I got the material from Hobby Lobby. My Mom is so talented and can pretty much make anything look perfect.
You can have CHRISTmas without a nativity scene. After all, that is what this holiday is all about. <3 nbsp="" p="">

Fireplace mantel decor


This is a ceramic light up tree made by my Mamaw Lucille. :)
I have snowmen scattered around my house too!


I have tons of primitive decorations so one of my trees is covered in those. This tree is also has all my husbands ornaments that his Grandma got for him. She is a QVC VIP and is always buying Christmas decor on there.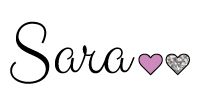 3>